Thyme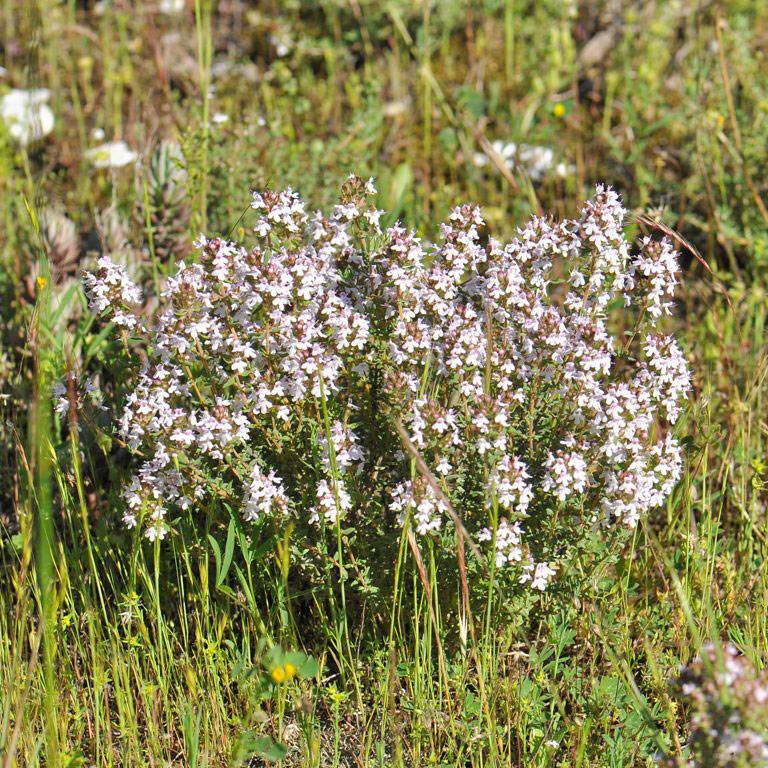 Thyme is an aromatic perennial from the labiate or lipped family. It is similar to wild thyme, but its smell is stronger.

The thyme flourishes on sunny hillsides where the ground is dry and rocky. It can bloom several times a year with the best period being March or April.
The flowers last about three weeks. The nectar they provide is better when it rains during this period and there is little to no wind.

Thyme is a low-growing shrub reaching only 10 to 30 centimeters. The branches of the compact bush are covered with smooth, whitish-green, narrow leaves that are rounded on the edges.
The flowers are pink and on rare occasions white, and can be found at the end of the branches in a globular formation. The corolla has two lips as well as the calyx.

Thyme's potential as a melliferous plant is limited. Rarely is the combination of rain and heat ideal for production. Fortunately it overlaps with the season for rosemary, lavender, dorycnium, and cysts to provide us with a scrubland honey that is predominately thyme depending on the year.

We harvest our Thyme Honey after the Rosemary Honey in the same places.

Discover the origins of our other honeys: