The Acacia or Robinier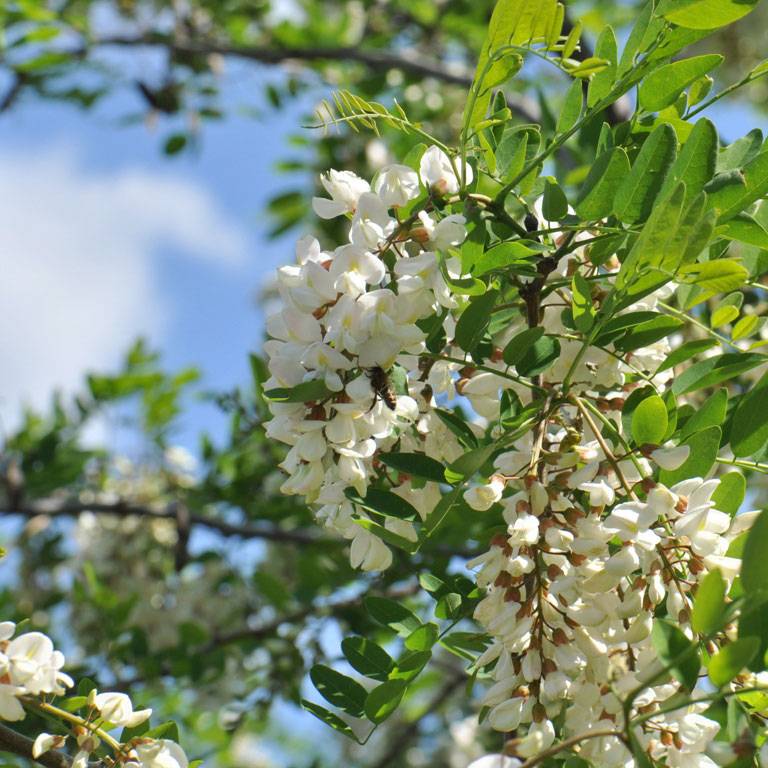 The real name of the tree that we commonly call the Acacia is actually a Blackwood or False Acacia. With large, gracious branches, the Acacia is a fast growing tree that can reach a height of 25 meters (more than 80 feet).

Despite its size, this tree belongs to the same leguminous family as the pea and the clover.

In the Pyrenees, the Acacia Tree blooms later than in other regions of France. The white flowers that grow in clusters are very fragrant and smell slightly of orange blossoms. Essence from the Acacia flower is used to make fritters and doughnuts.

The Acacia is one of the plants that produces the most honey in France. It flourishes in temperatures between 18 and 20°C when exposed to a slightly humid, southern wind.

In ideal conditions, the honeybees can fill a hive in less than a week. However, the sudden and violent storms that the month of May often brings can destroy the Acacia flowers in a matter of minutes.

In such instances, the harvest is reduced to nothing.

Discover the origins of our other honeys: